Sree Vidyanikethan College of Nursing has organized a fifth international yoga day with theme "Climate Action" on 21-06-2019 at TGR Auditorium. About 145 students and faculty members were actively practiced all asanas. Principal insisted on importance of yoga.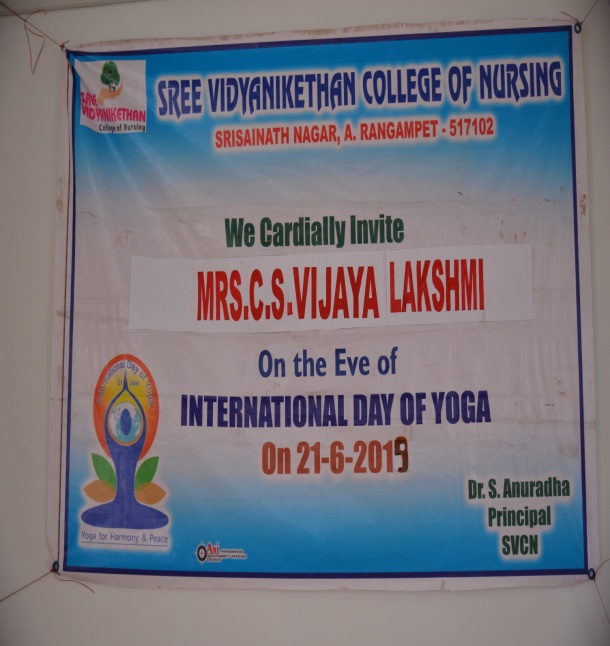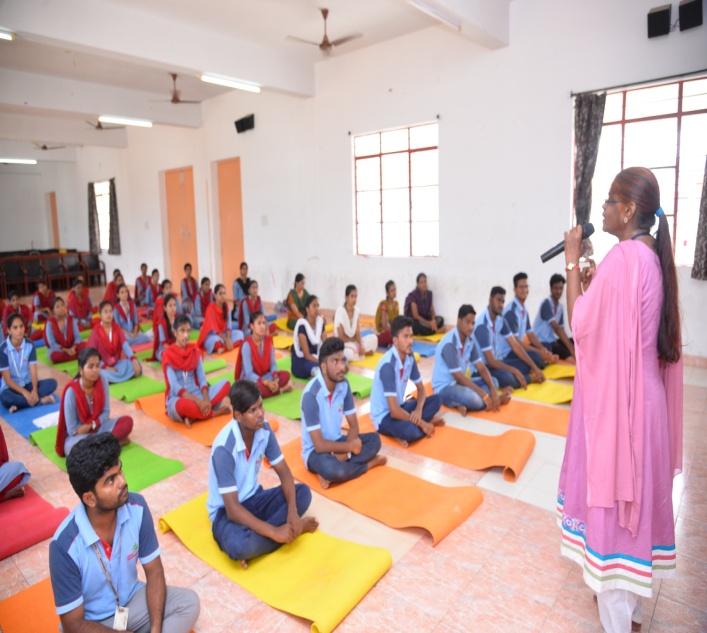 Introduction of yoga by Mrs.C.S. Vijaya Lakshmi, Art of Living teacher and yoga Trainer
Mrs.C.S.Vijaya Lakshmi has given introduction on Yoga, includes physical and emotional benefits of yoga  and impact on climate and the lives of human beings (especially on behaviour like developing self discipline, inner strength, concentration and memory). She has suggested to practice regularly the yoga by forming yoga clubs, that will help the students to act in a harmonious way at home and working environment to work and build better future.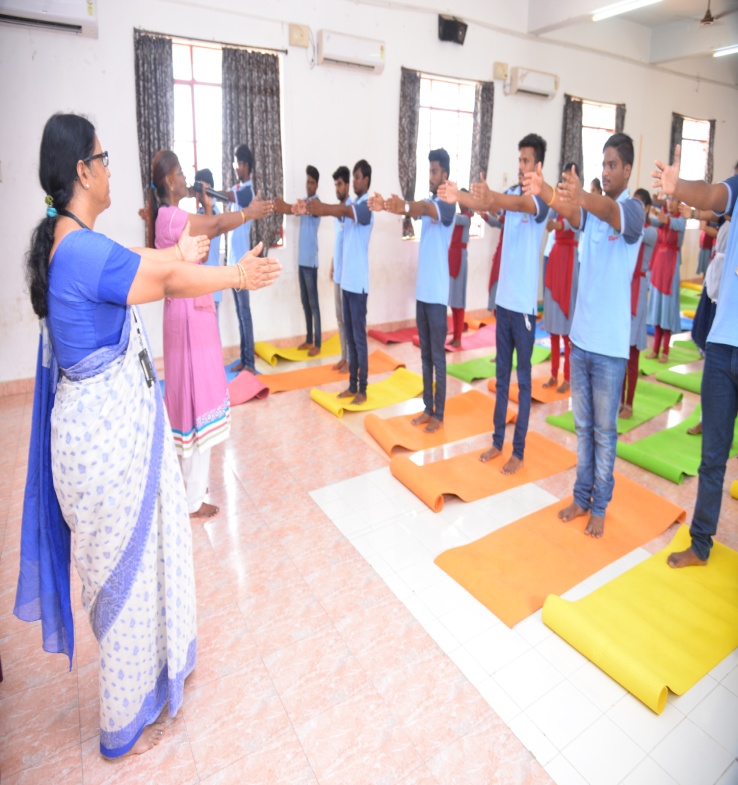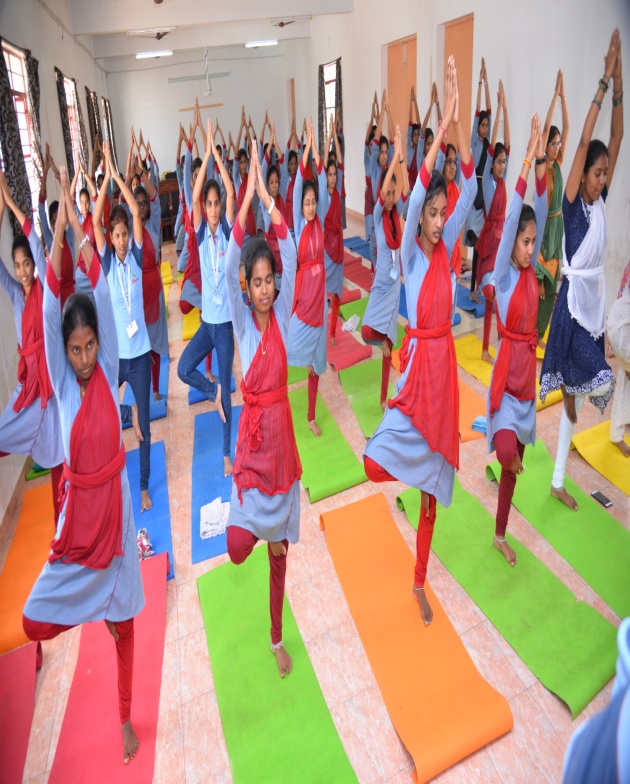 Practicing yogaasanas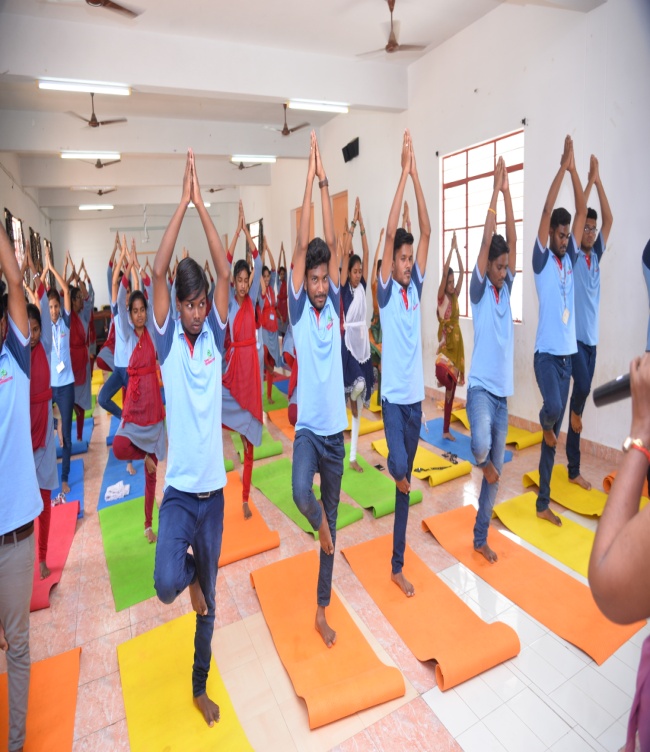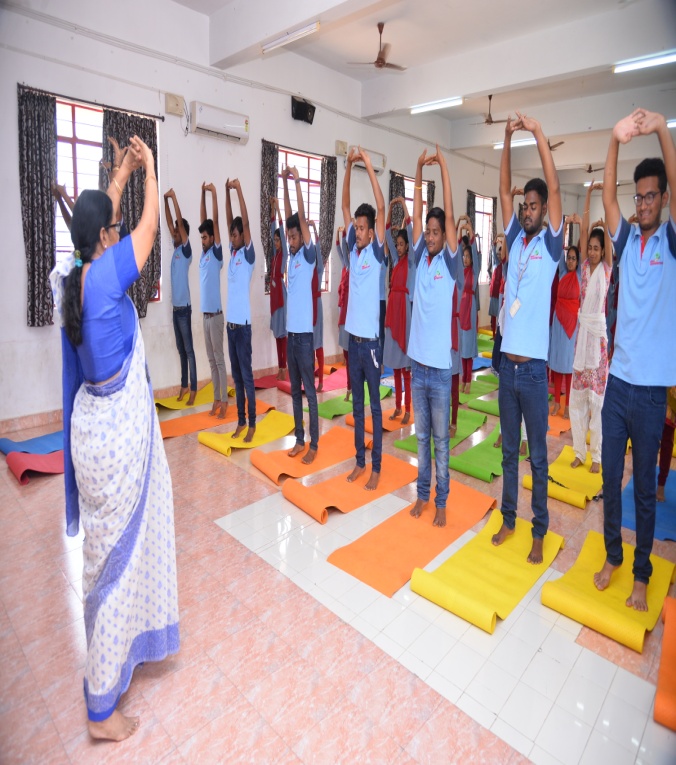 Dr. S.Anuradha, Principal has focused on the way how yoga can help to solve the health problems.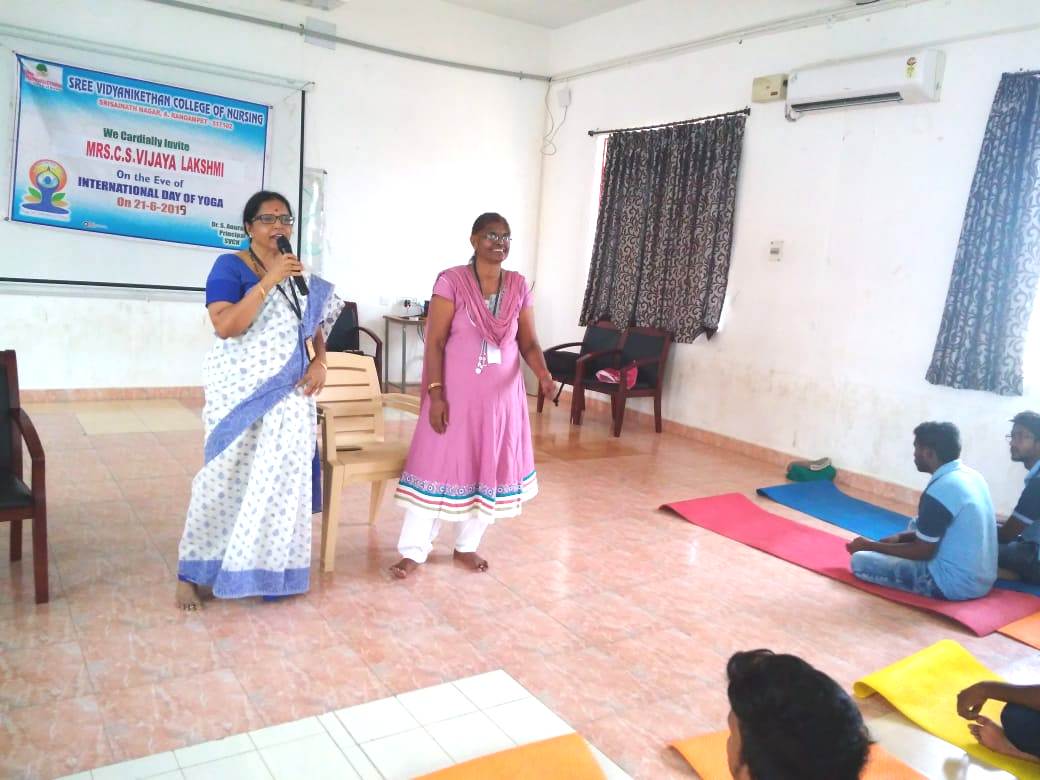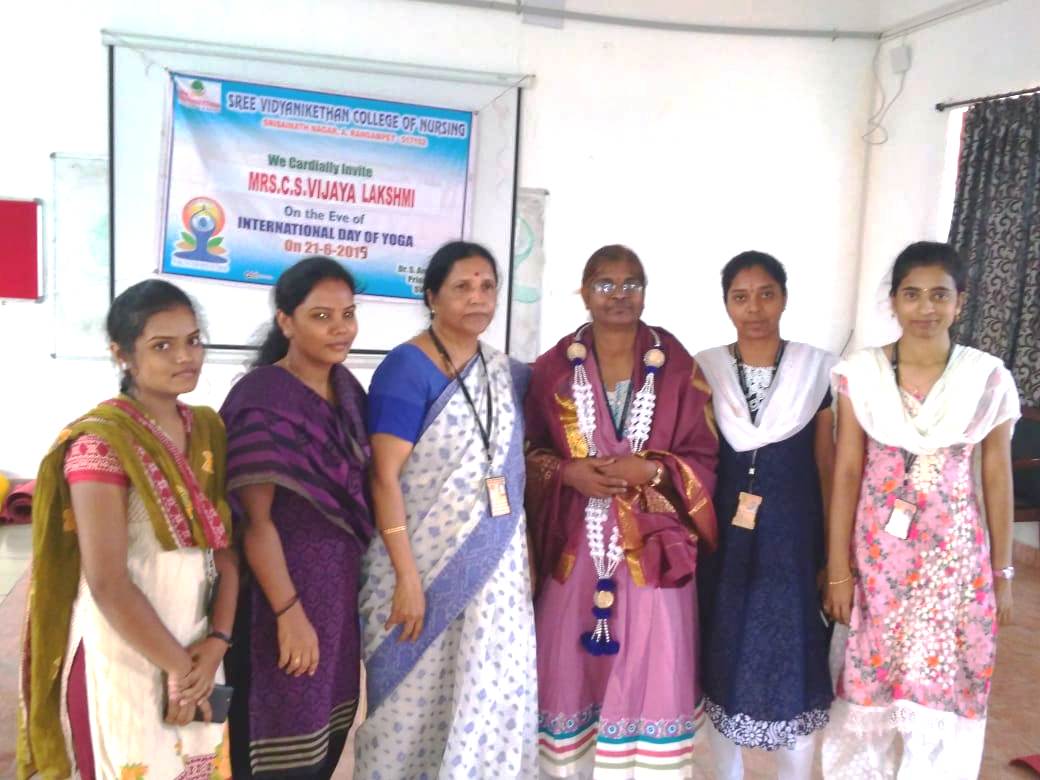 Felicitation to Mrs.C.S. Vijaya Lakshmi
Dr. S.Anuradha, Principal conveyed vote of thanks and Felicitated to Mrs.C.S. Vijaya Lakshmi along with faculty members on behalf of Management. The programme adjourned with National Anthem.